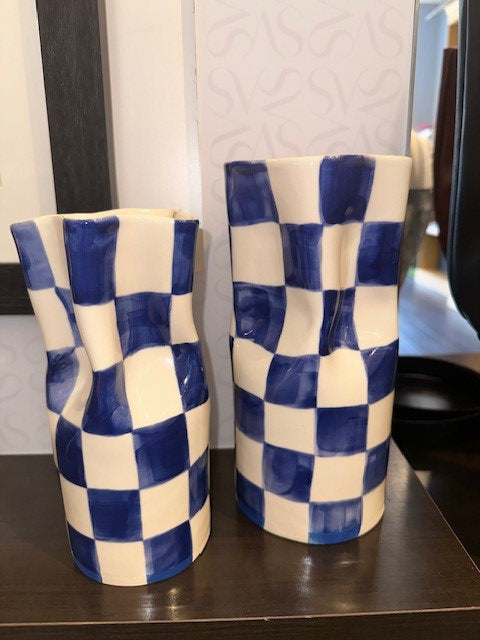 Checkered Vases
Ceramic pinched vases are perfect for filling with flowers or adding a touch of color to your space. Available in blue checkers, black checkers, green vertical stripes and a satin white.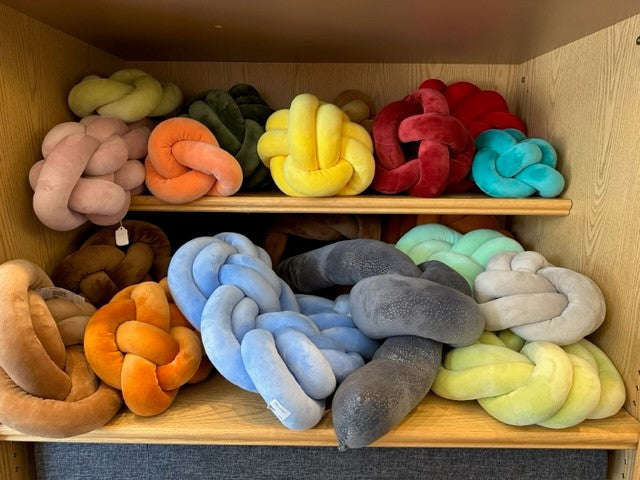 Knot Pillows
New to the shop, these knot pillows are a hit. From small celtic knots to round balls to a trinity shape that is perfect for meditation / yoga, you are sure to fall in love.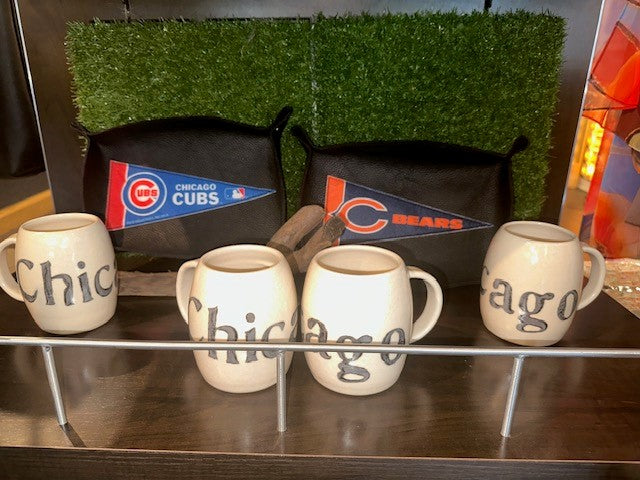 Gotta Love Chicago!
Artsy Heart has a love for the big city. Coffee mugs, leather trays with Bears and/or Cubs, Chicago wine stoppers, skyline candles and wooden skyline decor that would be perfect for a mantel. Go Cubs, Go Bears and Go to Artsy Heart to get your Chicago on.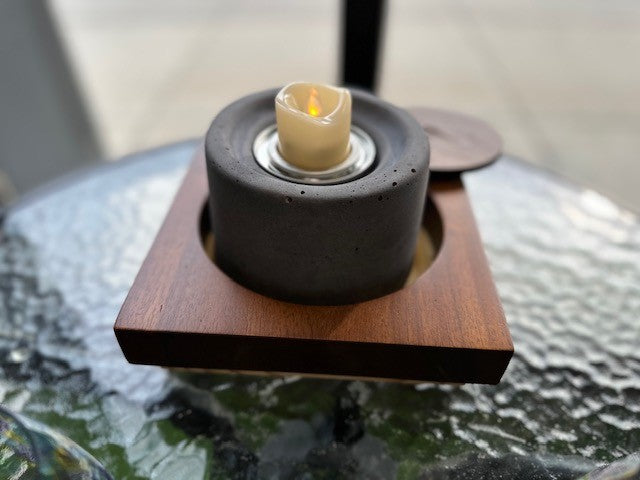 Outdoor Firepit
A must have for cooler evenings on your patio, balcony or your blanket at Ravinia. Enjoy the ambience and the warmth of this adorable fire pit for only $90.00. Also available are s'more kits - another great way to spend an evening with family or friends.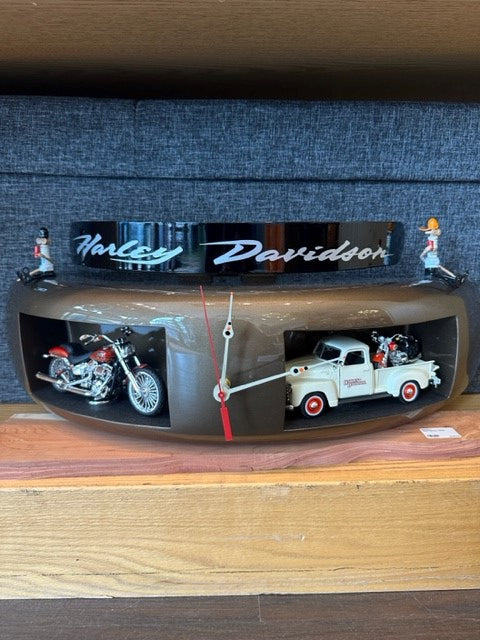 Harley Davidson Fender Clock
Now this is a clock that will definitely be a conversation piece! Made from a Harley Davidson fender, this art piece would make any guy/gal who loves all things automotive very happy! More fun and functional art is available made from motorcycle gas tanks, pistons, spark plugs and more! Gotta check it out. Ranging from $120 - $475.00.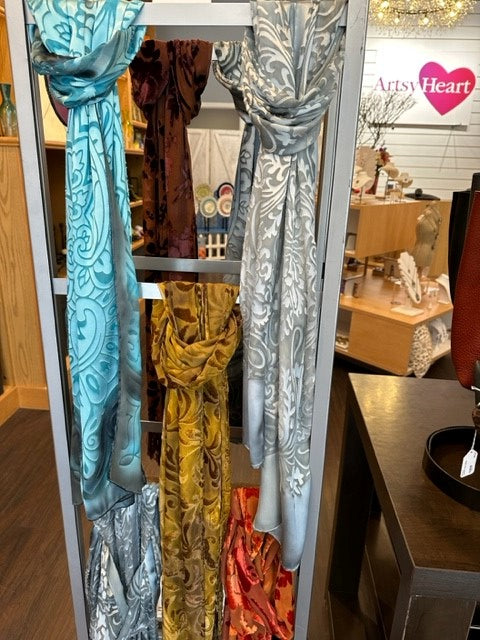 Hand-painted Silk Scarves
A beautiful addition to that evening dress for cooler evenings or as a statement piece for your outfit. Some include fringe, others have velvet and are perfect for the upcoming fall season. Ranging from $98 - 109.00.